General information:
Lighthouse Mission's Base is up & running & we have had various volunteers assisting us with their giftings & talents.
Unfortunately, we cannot offer any accommodation or transport, so we ask you please to make provision for this in your planning. There are many options in & around Grabouw & we can happily assist you in finding the best deals.
Just scroll down for the closest option on accommodation.
If you would like to get involved please contact either Lisa or Daz.
dazzalighthouse@yahoo.co.uk
lamlighthouse@yahoo.co.uk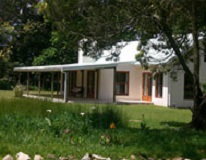 Accommodation Option:
We recommend a stay at Lilybank Cottage. The cottage is walking distance from the Mission, Elfco 2 & very comfortable. Volunteers to Lighthouse get a great discount.

Lilybank Cottage is situated in the very beautiful Elgin Fruit Valley, where apples and roses flourish. The cottage is set under oak trees beside an attractive little stream and is surrounded by majestic mountain views. For more info click the link below:
Lilybank Cottage