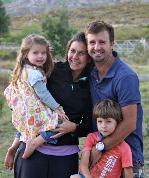 The Muir Family
After growing up in South Africa we both spent about ten years working & traveling in the UK. Daz qualified in Sports Management, Sports Science & Sports Massage Therapy at The University of Johannesburg while Lisa qualified in Occupational Therapy at Brunel University in the UK.
We have a heart to bring the love of Jesus to the disadvantaged with focus on the family unit & making disciples We have two children, Seth & Bella and the ministry is based in Elgin Grabouw, Western Cape.
Inspiring others. Elfco 2

In 2009 Lettie Valentine acted on the issue of small children wondering around a community unsupervised. Using a small, dark room they started taking care. Feeding the children from her own kitchen & supervising from early mornings to evenings with no financial aid. She started with nine children. & we are currently at full capacity (25) & have since been registered with Social Development & provide quality education in a secure & safe environment.
Our ECD PRACTITIONERS - Elfco 1
In 2015 The Lord blessed us with a 2nd site in Bosbou, Grabouw. We empower 13 staff with 2 volunteer Assistants & educate 140 children aged 2-5 years. With a vision to upgrading the buildings we hope to help more families in crisis.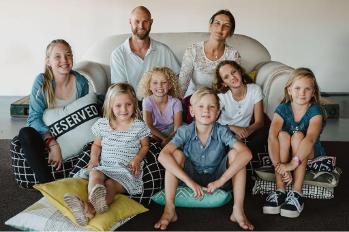 At the end of 2017, the 'Miles Family' joined us on Elfco 1 site. We look forward to how the Lord is going to use their talents in partnering with us to bring Him glory.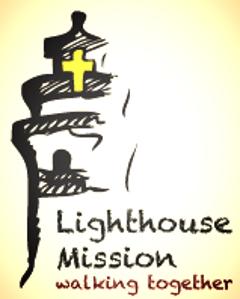 Bringing the love of Christ to the disadvantaged through Community Support, Education & Empowerment.

Lighthouse Mission was started in January 2010. We are a Non-Profit Organisation (149-969) governed by a Board of Directors. Our Spiritual accountability comes from NewGen Church in Somerset West.
The years in Grabouw have seen many exciting changes. Two years serving at the Village of Hope, five years in Klein Begin Community establishing the educational side of the ministry & now God has blessed us with two fully functional sites in two different communities within Grabouw, where we have two Early Childhood Development Centres of excellence.
From here we have the unique ability to reach out to more people through education, family support & empowering those less fortunate through the Gospel.